Boeing 737 CL/NG/MAX TYPE RATINGPilot Training Courses
The course is designed to enable the trainee to operate safely and efficiently in accordance with ATR Standard Operating Procedures and to qualify for the issue of a type rating on the Boeing 737 aircraft.
This course is based on the Boeing 737 Standard Transition Course and complies with Part-FCL as well as with the standards included in the Operational Suitability Data-Flight Crew Boeing 737 (OSD-FC B-737).
 Course Entry Requirements*
Valid CPL, with ATPL theory written test pass mark

Valid IR on a multi-engine airplane

Valid Class 1 Medical Certificate

ICAO English Language (min. ICAO Level 4)**

MCC Course Completion (where applicable- can be combined with the Type Rating)
*If the appropriate regulatory agency and/or specific airline policy demands greater or additional requirements, they will also apply as a prerequisite
**The ELP level has to be endorsed on the license.
13 days WBT Web-based training,
2 days Theoretical knowledge training

In-classroom tuition
Knowledge systems test
5 FNPT/APT Sessions (5 x 4hrs = 20 hrs total)
10-days Practical Flight Simulator Training (FBS/FFS)

8 sessions x 4 hours each = 32 hours total as PF/PM, including LOFT session.
SKILL TEST (1 FFS session of 2 hours)

1-day ZFTT (1 FSS session of 2 hours for properly qualified pilots) OR
1-day BASE TRAINING (4 or 6 landings on an A32F aircraft)
For Non-experienced pilots optional:
1 day Jet Orientation Course (JOC), 1 FFS x 4 hours

3 days MCC on the type (if required)

3 FFS sessions (3×4 hours = 12h total as PF/PM)

Airplane: 7-days LIFUS (minimum 10 sectors)
PBN training as per Commission Regulation (EU) 2016/539;
Upset Prevention and Recovery Training (UPRT) as per Commission Regulation (EU)2015/445, Part-FCL 725.A (c);

Crew Resource Management (CRM) & Threat and Error Management (TEM) 
Low Visibility Operations (LVO) training (1 FFS x 4hrs)
Zero Flight Time Training (ZFTT)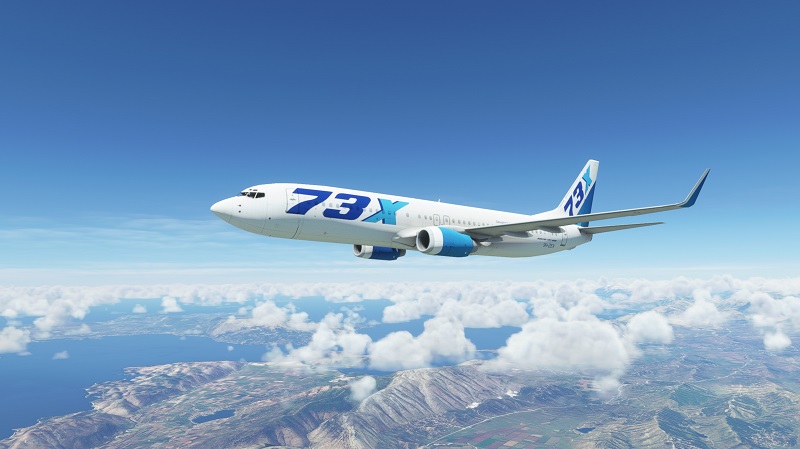 Training Locations
WBT Self-study at home
Theoretical part: Athens, Greece, at partner's Flight Simulator Training Centers
Practical B737 FFS/FBS at partner's Flight Simulator Training Centers
Base training and/or LIFUS training: Completed with our contracted airlines upon request and availability
Course duration is 25 days (excluding: Low Visibility simulator session and Base training or Zero Flight Time Training).